Our well-established network allows us to introduce you to the best shoe factories who will embrace your project successfully. The selection of the shoe factory will depend on multiple conditions such as the type of construction (cemented, strobel, blake, goodyear, etc.), quantities, workmanship, target-price, etc.
From the small workshop able to produce high-end shoes in small quantities to a factory capable of producing 5.000 pairs per day, we will find the right partner without compromising on the quality of service!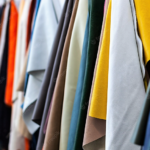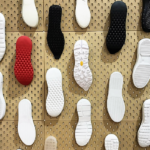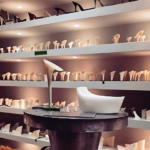 Our well-established network includes reliable suppliers who will provide the solutions you are looking for. During the development process, we will assist you in selecting the right materials adapted to each style and to your target-price.

Among these suppliers, we can underline:

• Outsoles suppliers

• Heels suppliers
• Leathers suppliers
• Fabrics suppliers
• Packaging suppliers
After a first meeting to understand the DNA of your brand we will analyse your spec sheets and we will start the development process of your collection which consists in 3 main phases:
• Prototypes:
A prototype is a very first physical sample produced according to the drawings or guidelines provided by the brand. The purpose of this prototype is to receive initial feedback regarding the fitting and the upper design.
• Samples:
After receiving the client's feedback on the prototype, we start the production of samples. These are now produced with materials chosen by the client and can be used for sales, photoshoots, press, etc.
• Confirmation Samples:
When we receive an order for a new style, we systematically ask to produce a confirmation sample. This sample is produced based on the latest comments shared by the client and its goal is to close the development process. Thus, the confirmation sample must be considered as a quality reference by the client and also by our team in terms of quality control.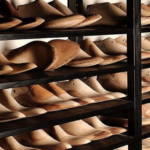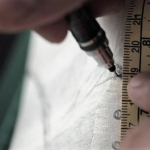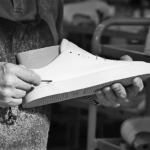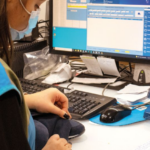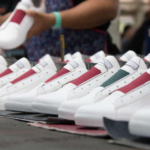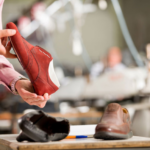 We believe that quality is never an accident but the result of an intelligent effort that begins with the origin of the development process.
Quality Control is achieved with the help of the confirmation sample that we have received, dated and signed from the client. With this sample, we will be capable to follow the production process in all the stages:
• Reception of materials
• Cutting
• Stitching
• Lasting
• Finishing
At last, we make sure that all the goods are perfectly packed in accordance to the client's instructions.